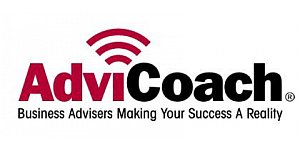 Add To Request List
AdviCoach®
Minimum Investment: $67,200
Type: Franchise
Home Based: Yes
Training Provided: Yes
Business Coaching is Booming!
The demand for business coaching services has increased dramatically in recent years; we've enjoyed a 100% increase in business coaching in just the last three years. That translates to over 2.8 million small and mid-sized businesses using business coaching over the next year, generating in excess of 1.5 billion dollars in coaching revenue.
AdviCoach creates unique value

With over 25 years of experience, our unique AdviCoach business model is designed to empower business owners to increase the productivity and value of their businesses. We keep our clients focused on driving results though our coaching methodology, not by selling mass market solutions.
AdviCoach franchisees help business owners increase the value of their businesses by indentifying business weaknesses, educating them on business solutions, and holding them accountable to implement appropriate 'Rapid Impact Strategies' through weekly coaching sessions.
Our coaching process includes:
Setting income, lifestyle, wealth and equity goals
Setting annual, quarterly and weekly goals
Implementing Rapid Impact Strategies
Building long-term relationships with business owners
Receive FREE information
Add To Request List