Today we all know how big the world of internet is and how much it can offer us through websites, live streams of tv channels and radios, through academic reviews and much, very much more.
So, you probably also know that one of the most developed field in the web is the gaming industry. If not, well, just read the following article to know all about this flourishing and big field.
The gaming industry

&

Playtech
It's time to think larger. It's time to think in a global way, to go and catch more people's attention. So, why not to use the informatics? This is exactly what the gaming industry, at some point of its history, decided to do and the choice to go in the internet was surely a winning one.
In 1999 Teddy Sagi founded the Playtech company, we are pretty sure that you have already heard of this name. Playtech was born from the union of casino, software, informatics and multimedia industries and it is a company which develops gaming software for a large number of online platforms, such as online casinos, online poker rooms, online bingo rooms, online sport bets, online scratch games, mobile gaming and live or arcade games for mobiles for even PC's.
Playtech is today an expanded company in the London Stock Exchange and it counts about 2,600 people in 9 Countries. The headquarters are located in the Isle of Man and other important Countries who are partners with Playtech are Sweden, Ukraine, Estonia, Philippines, Cyprus, Israel, Bulgaria, United Kingdom.
Playtech is actually the largest gaming company of the world producing supplies for all online games and sport betting systems. Playtech can be proud to have powered the first online casino in Europe in 2002, today there are more casinos (titanbet, titanpoker, europacasino and others) , but the first one was surely the greatest news in those years for all European gamblers.
Poker and more
One of the most important software that were developed by Playtech is the poker platform called iPoker.
This is for all poker passionate gamblers who can now play poker more frequently from everywhere they are, they simply need a mobile device or computer and a connection to the web.
iPoker works with a skin based system, that is all the poker lobby, table design and layout are exactly the same designed but in the same time each site can also choose and apply a different color scheme and branding.
Teddy Sagi, the man
Today Teddy Sagi is considered to be a great stock promoter, for his brave investments in the market. So to mention the last one, Teddy Sagi announced to be willing to look in a cash on London's Alternative Investment Market, no more in the gambling field but in a new one: the gas exploration.
Teddy Sagi is the richest Israeli on the Earth and he owns the most expensive house in Israel, valued at about £28 millions and, how you could easily expect in such cases, he has many young and beautiful women all around. He dated the Israeli model Bar Refaeli and he's now together with the Miss Israel Yael Nizri.
At the very moment, he only owns 33% of Playtech, being the rest of the shares already sold. Sagi's name stays anyway linked to the one of Playtech and to the endless possibilities for online games and other sport betting operators that this company can offer thanks to the large staff of employees. Playtech as a company is always on growth and we are sure we will get to see more and more from Teddy Sagi's team.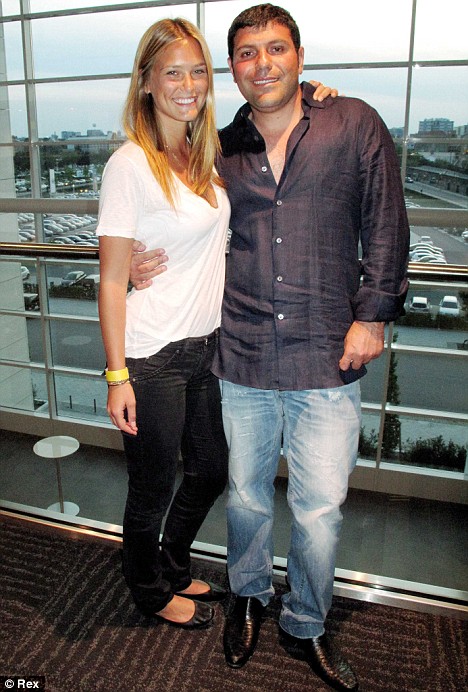 .