The past decade has been a big one for the global economies — a trying time and a time of great risks and advancements in technology. The following women have influenced not only the business landscape, but also the way society looks at women, giving girls something other than the Disney princesses to emulate.
Sheryl Sandberg – COO, Facebook
Her book, Lean In, opened a door to conversation for women everywhere and made her a household name. The book addresses how women limit themselves in business because of goals they have outside of work. Lean In encourages women to take on the challenges now and not worry about what they've planned for their personal futures. One of the most often quoted lines in the book — and one that started the movement — is the question, "What would you do if fear was not a factor?" 
Sandberg received a Bachelor of Arts/Science from Harvard University and a Masters of Business Administration from Harvard Business School. She's among the worlds youngest self-made billionaires.
Marissa Mayer – President/CEO, Yahoo
Mayer began her role with a shocking discontinuing of work-from-home benefits for Yahoo employees. She also caught flak for a short maternity leave and using the office next to hers as a nursery. But Mayer has changed Yahoo for the better during her short tenure as president/CEO. Stocks are up 111 percent over the past 12 months, partly because of a string of acquisitions including Tumblr and Summly. She's overseen a home-page redesign and overhaul of Flickr. Mayer also overhauled Yahoo's parental leave policy, providing an industry-leading eight weeks for moms and dads. 
Mayer received a Bachelor of Arts/Science and a Master of Science from Stanford University. 
Ursula Burns – Chairman/CEO, Xerox
How do you revolutionize the printing business? By redirecting over half of your business to focus on IT technology and customer care. If you've bought an airline ticket, used EZ pass, or filed a health care claim, you probably used Xerox as the backend facilitator of the transaction. Burns has helped Xerox shrug its reputation as just a copier company and has her eyes on acquisitions to continue Xerox's transformation.
Not one to hold back, Burns commented on Augusta National Golf Club's male-only membership policy. That same year, it opened to its first female members, Condoleezza Rice and Darla Moore.
Burns has been with Xerox since 1980, when she started as a summer intern. Burns received a Bachelor of Arts/Science from Polytechnic Institute and a Master of Science from Columbia University.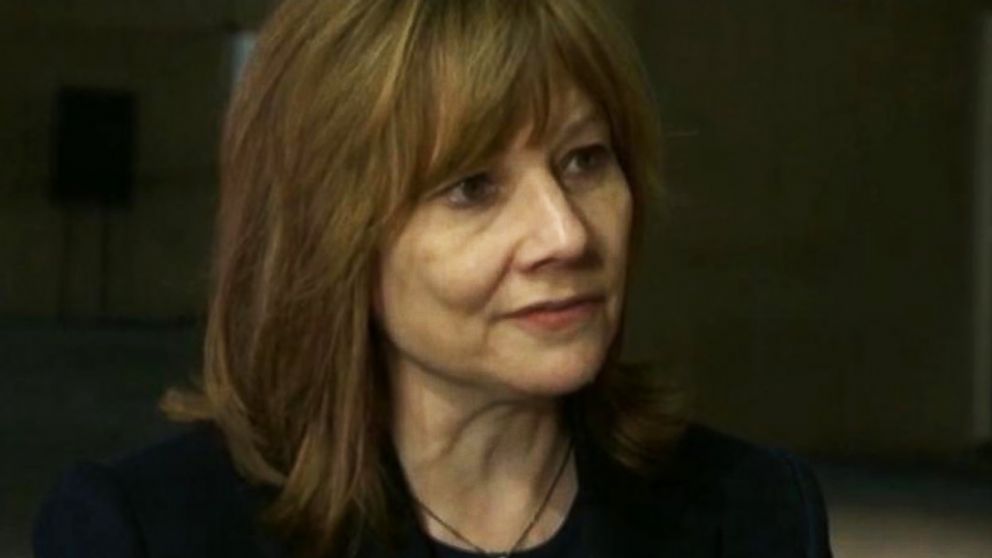 Mary Barra – CEO, General Motors
Barra is the first woman to run a global carmaker. Yet another CEO to take on a challenging industry, Barra is an electrical engineer by trade. She has spent her career at GM (starting at 18 to help pay for college) and has a challenge ahead of her as GM market share is at a historic low. 
Barra received a Bachelor of Arts/Science from Kettering University and a Master of Business Administration from Stanford Graduate School of Business. 
Drew Gilpin Faust – President, Harvard University
While not a traditional leader in business, Faust makes the list because of her contributions to overseeing the education of some of the world's top minds.
Faust has done much to change the environment of one of the world's most renowned education institutions. She has not only broadened financial aid, but oversaw the launch of a digital education platform entitled edX, allowing for many to access Harvard's classes online.
In a letter to the New York Times, she criticized President Obama's plan to measure academic success of universities by alumni pay. She wrote "Equating the value of education with the size of a first paycheck badly distorts broader principles and commitments essential to our society and our future."
Faust received a Bachelor of Arts/Science from Bryn Mawr College and her Doctorate from the University of Pennsylvania. 
---
If you want to follow in the footsteps of these educated women, consider earning an online degree in business and shaping your own future today. 
The women on this list are more than just successful businesswomen. They are leaders that we can all look up to.
Christina R. Green is a freelance writer and storyteller for businesses and membership organizations. Connect with her on Twitter.